Tina, here. My obsession with
turquoise
has been usurped by another color: rose gold.
If there were a vote for the most universally flattering color to every woman (and man), it would be rose gold.
That's why you hear about seeing life through rose-colored glasses: everything is just prettier, softer and happier in sunset rose golds.
Victoria Beckham
limited edition sold out 18K rose gold aviators.
For more on how and why to wear rose gold, keep reading.
Move over blush, rose gold is the new pink. I know, I know - it's hard to keep up with color news when the shifts reflect only slight nuances and variations on a theme.
Nude, blush, now rose gold? Yes.
Michael Kors rose gold-plated watch and Orly Rage nail polish. Watch available from Nashville's
Plucky
.
Why rose gold?
Bobbi Brown Shimmer Brick in Rose Gold
Let me count the ways rose gold is perfect for
you
, whoever
you
are.
One, rose gold works like a sophisticated neutral (
Ah, Neutral, how do I love thee??
). Pink is rose gold's pastel, younger, bubble-gum chewing sister.
vs.
Two, rose gold compliments the skin tones of
all
. Olive, fair, yellow or dark, rose gold make-up (below on Emma Stone) and clothing, heck even highlights (lower) will give you a natural, flushed glow, creating an aura of warmth and softness all around you.
Songbirds may alight on your shoulder. (ick)
Peaches & Cream complexion Emma Stone...
...and a dark-complected/trussed model with rose gold highlights.
Three, well, one and two should be reasons enough to make the grown-up
transition from pink to rose gold.
Elizabeth Arden's Rose-Aurora Spring 2012 Collection
- perfect for
every
skin
tone this spring.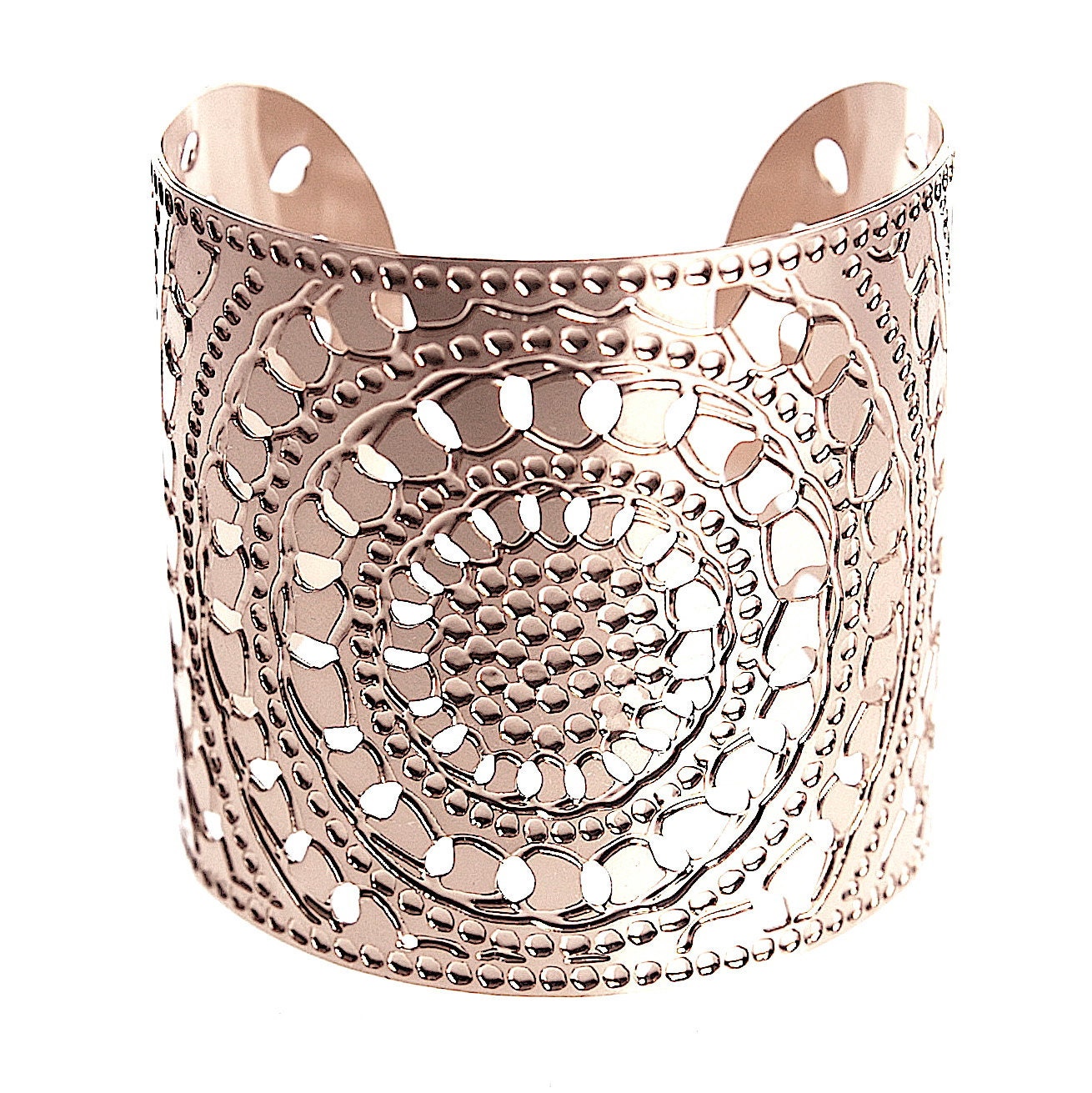 Rose gold-plated cuff, available through
etsy
. Very hip/boho.
Marc Jacobs
rose gold curb chain. Pair with wooden beads to sedate it.
Mulberry Bayswater bag
with rose gold hardware. Understated at its best.
No logo. No shiny gold. Just a soft rosy glow all about it. And goes with EVERYthing.
Ivanka Trump, jeweler, fashion designer and Celebrity Apprentice
co-star with her father, in a rose gold satin shirt dress (designer unknown).
A silky trench. Interesting. I like it.
Break up a maxi dress with a rose gold belt.
And notice the touch of turquoise on the sandals...love.
This one is sold out, but easy to replicate with any old maxi and
this belt (click).